Flyover Whiskey
pairs well with good friends and wide-open spaces Flyover
Whiskey
farm-to-flask whiskey
We started Flyover Whiskey to showcase the generations of Midwest farmers who make the Heartland such an amazing place to live. Every bottle we make starts with corn planted on a family farm and ends with a glass raised to celebrate another harvest season. So pass the bottle around and take a minute to sip and savor. We'll drink to that.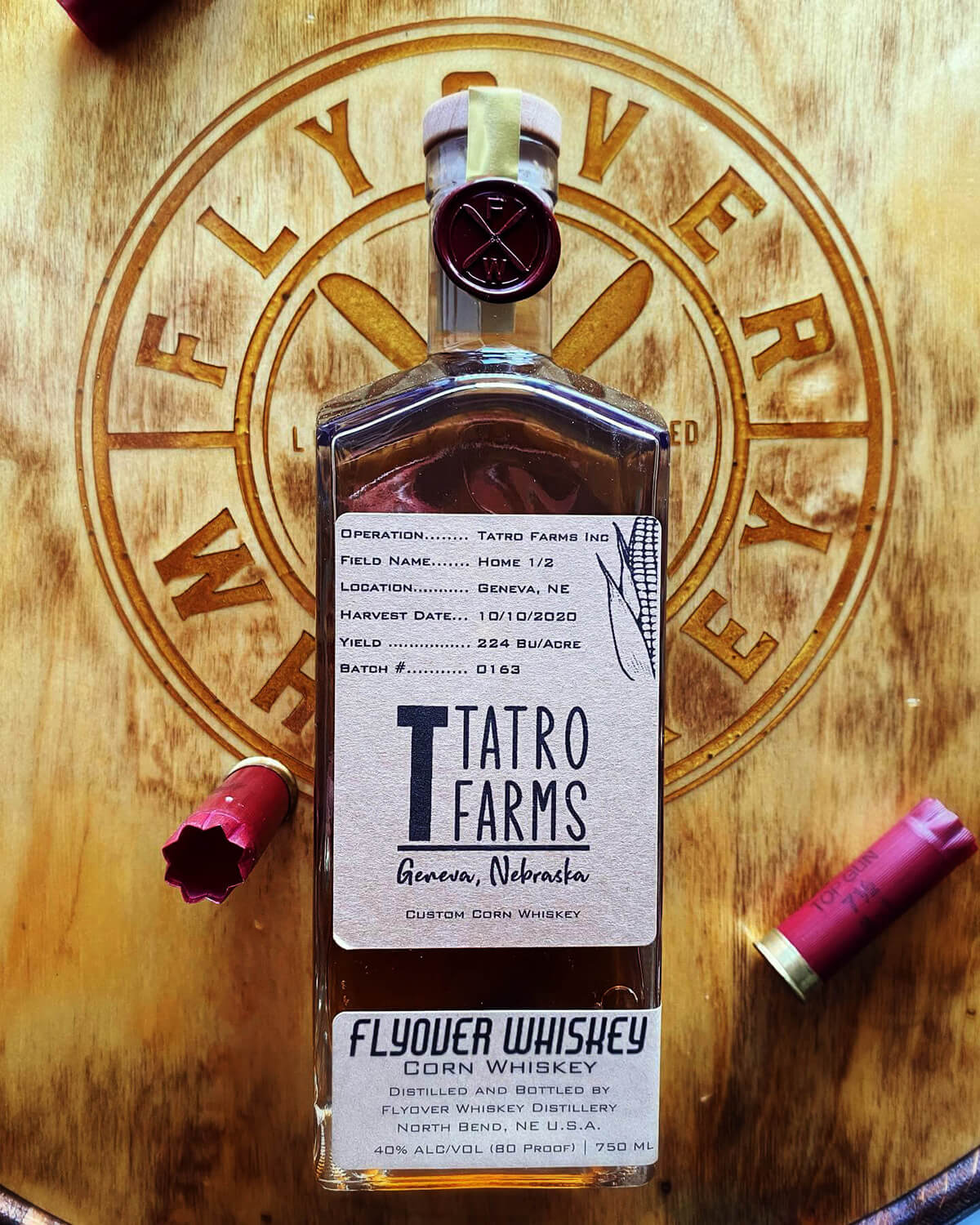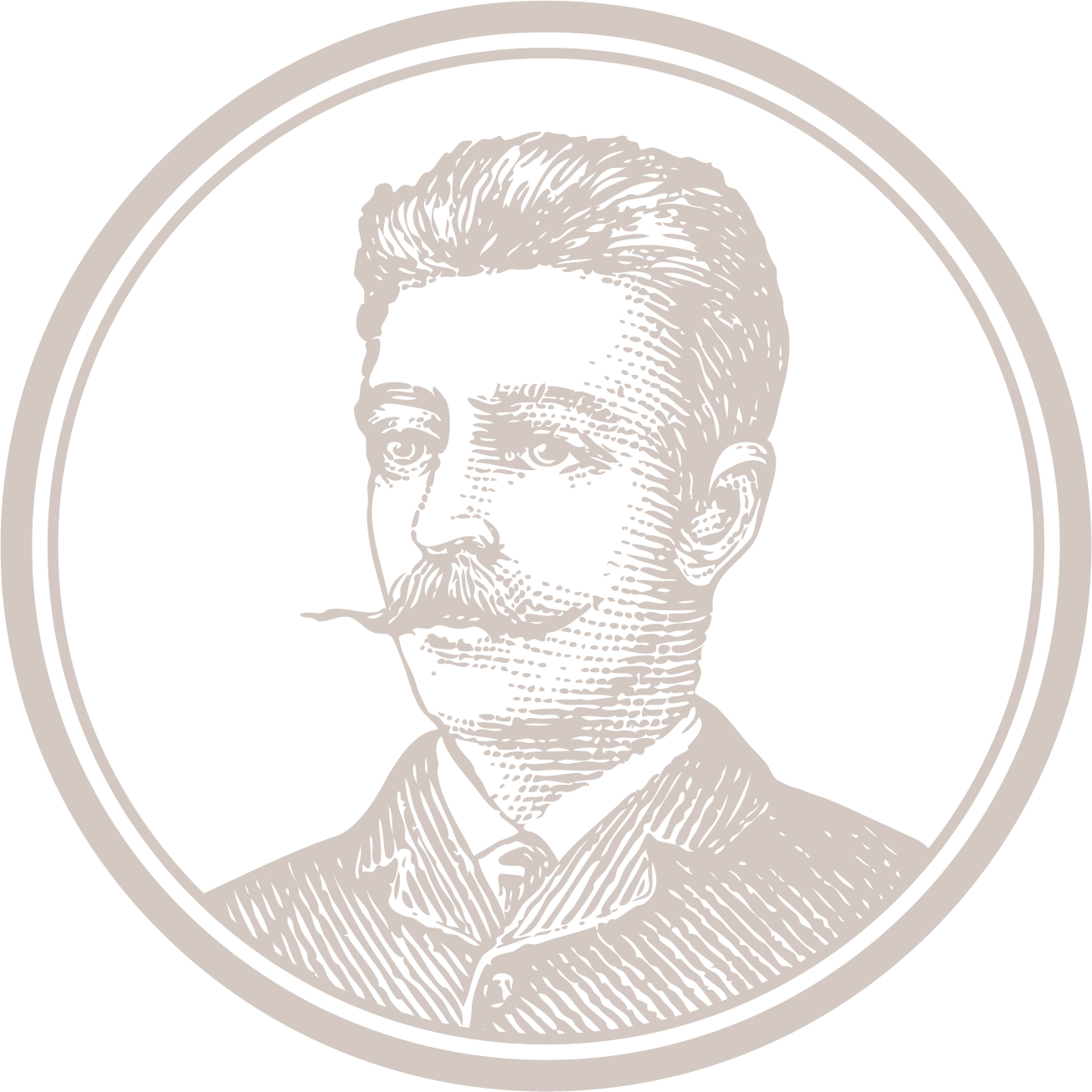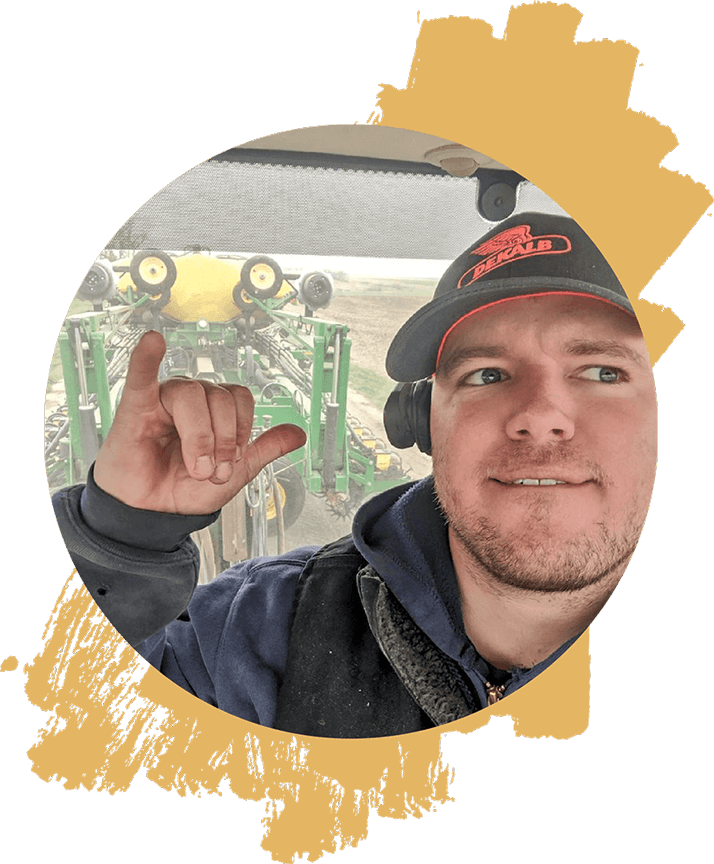 Joe Knobbe
Farmer & Master Distiller
My life has revolved around farming for as long as I can remember. I've learned raising good crops, good calves and good kids takes hard work both in the easy and difficult years. Nature's tough challenges have grown a resilient group of farm communities proud of the trials they have overcome. The producers in these 'flyover states' have a type of grit you don't see many other places, and they know how to celebrate their hard work the right way – with cold drinks and good friends.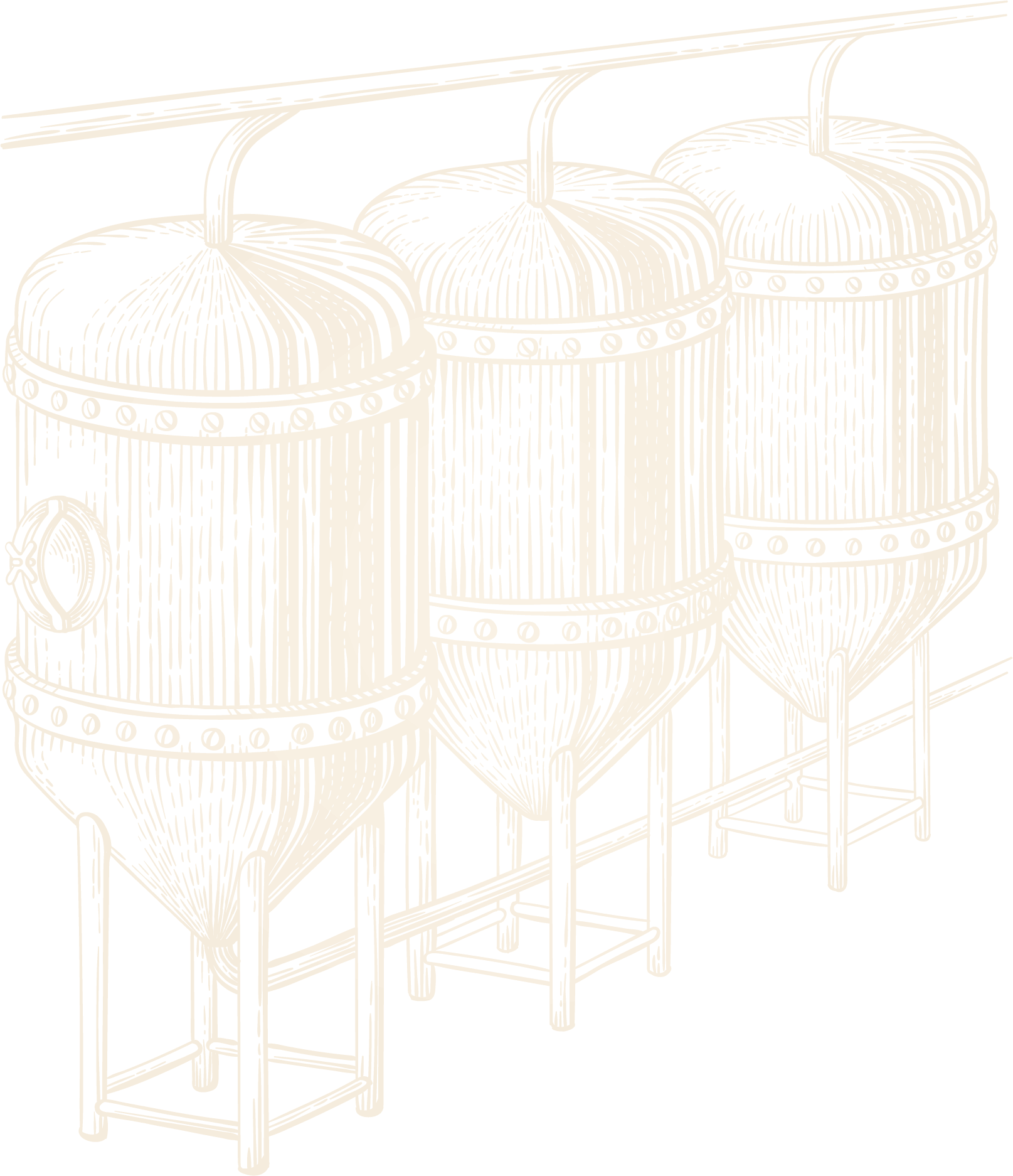 Devon Birchem
Head Distiller
I grew up two miles down from the road from the current distillery and met Joe when I was 4 years old. We've been like brothers ever since and when the opportunity came to work alongside him, I had to take it. Not having known much about the whiskey making process and just having a taste for it, I was excited to learn and create great whiskey for great people. I've always loved working with my hands and creating things so being able to make this whiskey has been an amazing experience. Now living only a mile away, the whiskey business has become a family affair with my wife, and even my dog, helping out sometimes. I love working in a great community, for a great friend, and making great whiskey for others to enjoy.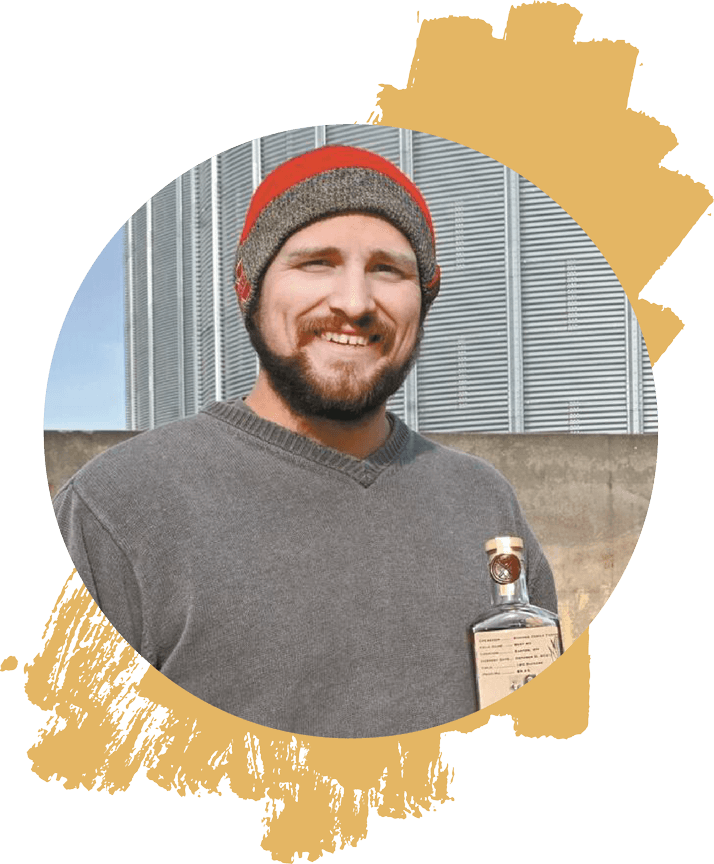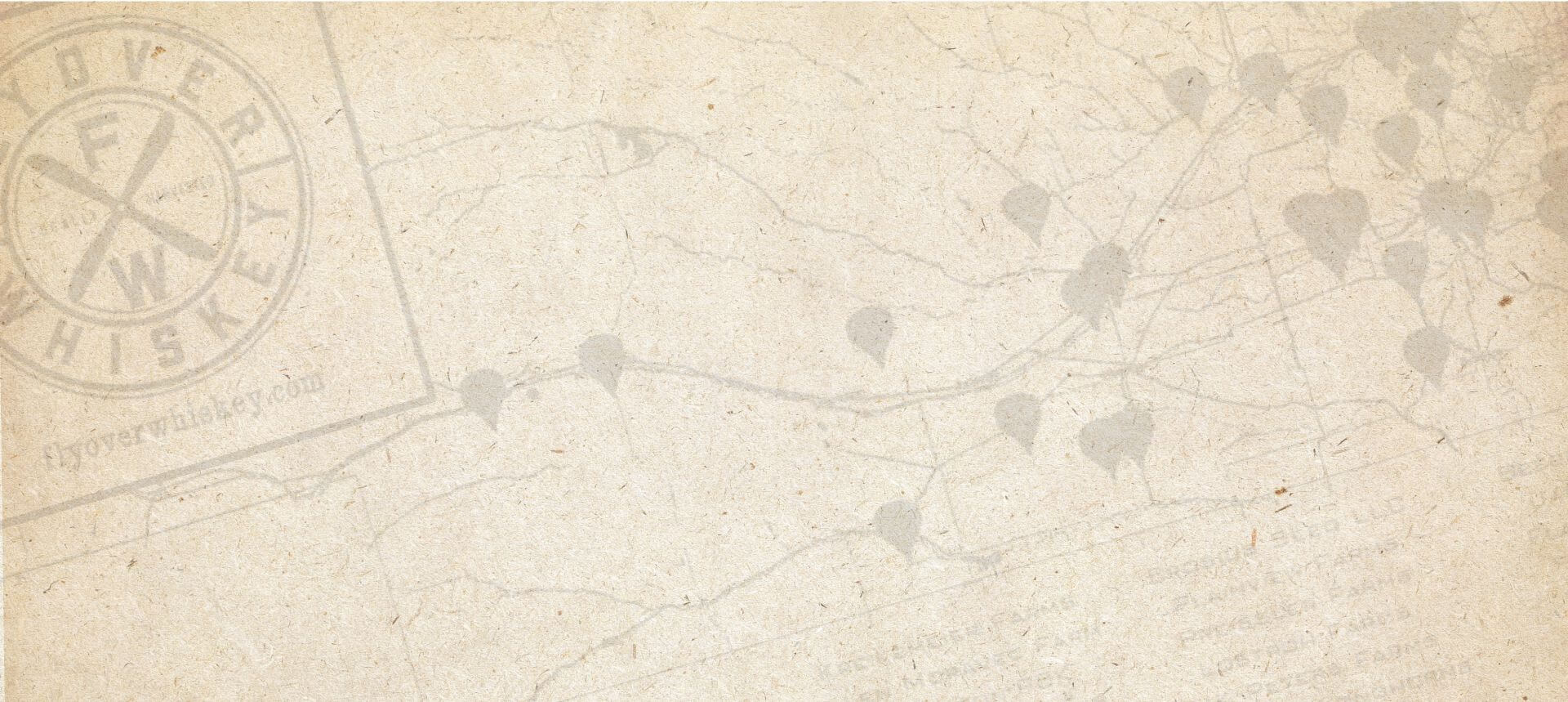 How Does It Taste?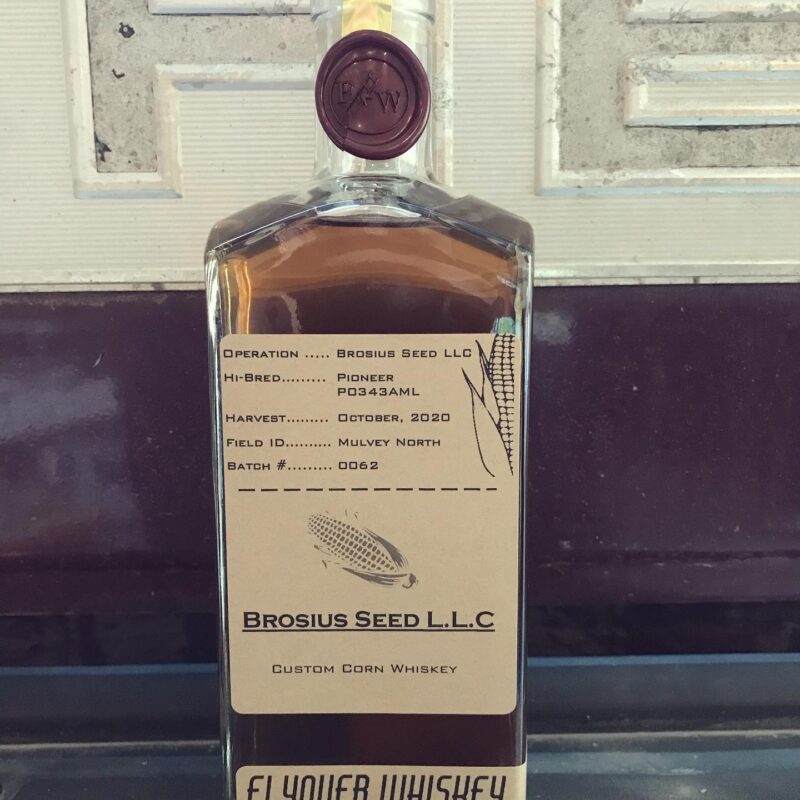 Brosius Seed LLC
"Our Pioneer customers have been absolutely ecstatic with their whiskey. Just wanted to hit you with a quick "THANK YOU!!". I am by no means a Bourbon connoisseur, but that is my drink of choice. Just wanted to tell you how pleasantly surprised I was after my first sip of your Whiskey. I had planned on giving a few of these as Christmas gifts but I think I'm going to be a bit stingy and keep em for me. Nicely done."

V.J. Brosius | North Platte, NE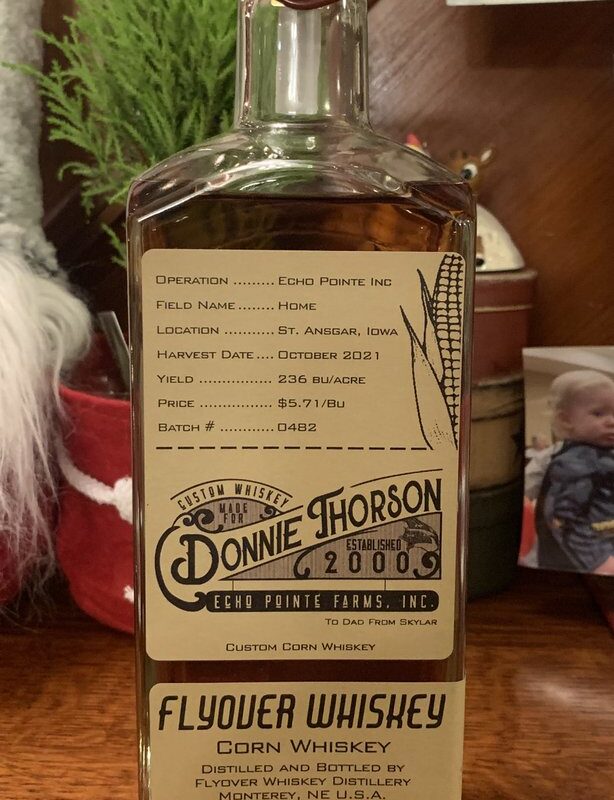 Echo Pointe Farms, Inc.
"Thanks to @FlyoverWhiskey for the great tasting, custom corn whiskey. Great gift idea for a family farm. My Dad loved the custom label and great tasting whiskey! Cheers to a great 2021!! Happy New Year!!"

Skylar Thorson | St. Ansgar, IA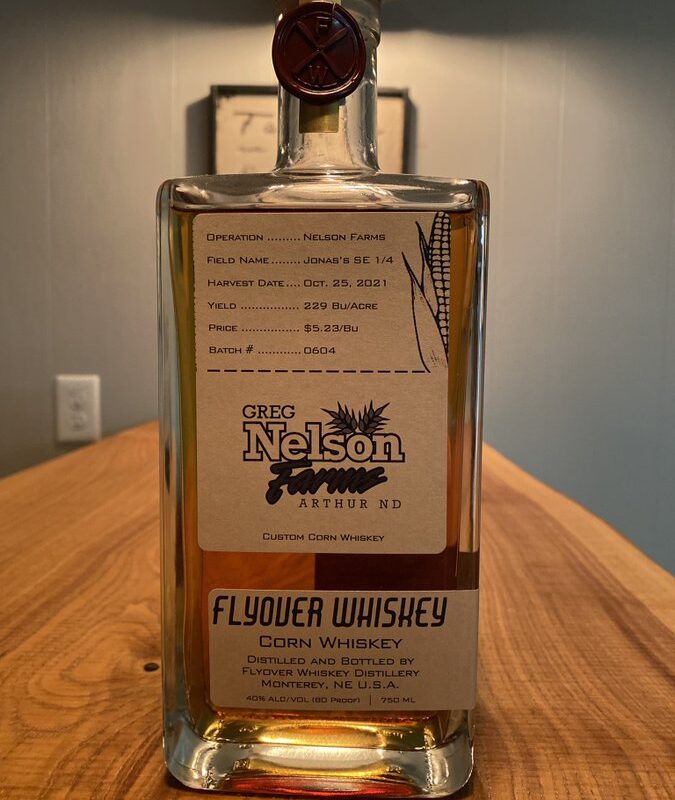 Nelson Farms
"Got my dad, grandpa, father in law and brother in law the best Christmas present. Corn off our best 1/4 this year made into whiskey. Super impressed with @FlyoverWhiskey!"

Chase Nelson | Arthur, ND